This residency was first offered in 2021 and awarded to Saviiey Aliiva'a Nua – a Porirua-based community artist. She is also the chairwoman and director of Ngā Uti o Whiti Te Rā Mai Le Moana Trust.
Saviiey's residency culminated in the exhibition If the shoe fits which was displayed at Pātaka in late 2021 through to February 2022. It explored shoes as a metaphoric and literal representation of the struggles and stories of the MVPFAFF+, Takatāpui and LGBTQIA+ communities.
"Receiving the Aniva Residency is and was a blessing for not only me, but for my community as well," says Saviiey. "Through this curatorial experience I was able to highlight, celebrate and bring forth the untold stories and struggles of the MVPFAFF+/Takatāpui/LGBTQIA+ community here in Porirua and the wider Wellington region.
"The transition from performing arts, my most familiar art discipline, into the curator/exhibition realm challenged me in many different ways as an artist to ensure the core purpose of the work was that I remained authentic while uplifting my communities."
Consideration for the residency will be given to artists who have expertise in any of the following areas: visual art, heritage art, design, digital art, writing, public programming, performance or production, theatre, or curating.

Click here to read the full guidelines for the Creative New Zealand Pacific Aniva Artist Residency 2023.

DEFINITIONS
MVPFAFF (Pacific LGBTQiA+)
M for Mahu in Tahiti and Hawai'i.
V for Vaka sa lewa lewa in Fiji.
P for Palopa in Papua New Guinea.
F for Fa'afafine in Samoa and American Samoa.
A for Akava'ine in the Cook Islands.
F for Fakaleiti or leiti in the Kingdom of Tonga.
F for Fakafifine in Niue.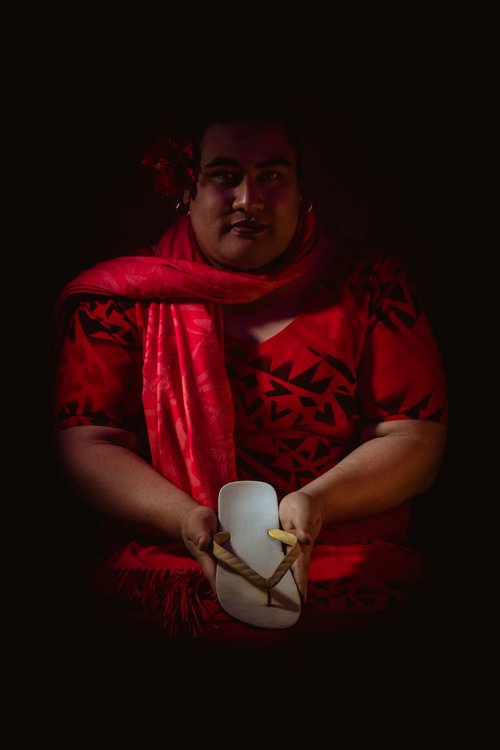 📸 Hillary Harrison Kahaki, Sella Vaoliko, 2021. Digital print. Courtesy of the artist.